Use the wisdom and truth of the Bible as a lens through which to understand our lives and jobs.
The Marunouchi Office Groups aim to encourage business people with the Gospel, particularly enabling them to grow in understanding of God's word and its meaning in their workplaces, and to grow in meaningful friendship with others in similar job situations through a small group setting.
Through the Marunouchi Office Groups, we seek to encourage Christians to partner with each other in reaching their office buildings with the gospel of Jesus Christ,
and we would further like to use the Marunouchi Office Groups as an opportunity to partner with churches in and around central Tokyo,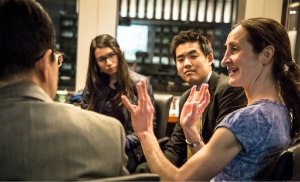 who have members working in the Marunouchi area.
The number of Christians in Japan appears to be decreasing. We would like to be a bond and bridge connecting Gospel believers.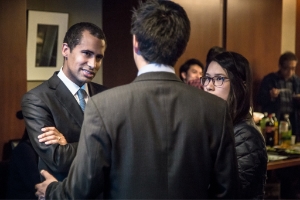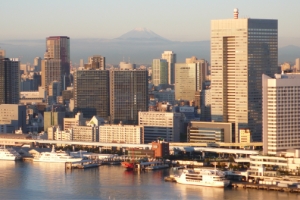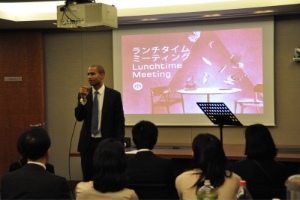 Time

The groups will meet in the early morning, lunchtime, or early evening. Most meetings will be weekly or bi-weekly.
Venue

The ideal venue is a conference room or private room in a restaurant in the office block. It needs to be public enough to welcome newcomers, and private enough to allow an open discussion and hear a Bible-talk.
People

The aim is for the meeting to be a place where Christians can bring along colleagues who are not yet Christian, but are open to hearing something from the Bible. It is also a place where Christians can get to know, encourage and partner with each other.
Contents

The contents are aimed at both those who are not yet Christians as well as Christians. Teaching resources, such as Bible studies, sermon pod-casts, and preachers, will be available centrally. Each meeting's core team can be involved in resource preparation. Each group's core team leaders decide what style of proclamation fits their friends and colleagues.
Please feel free to join us anytime