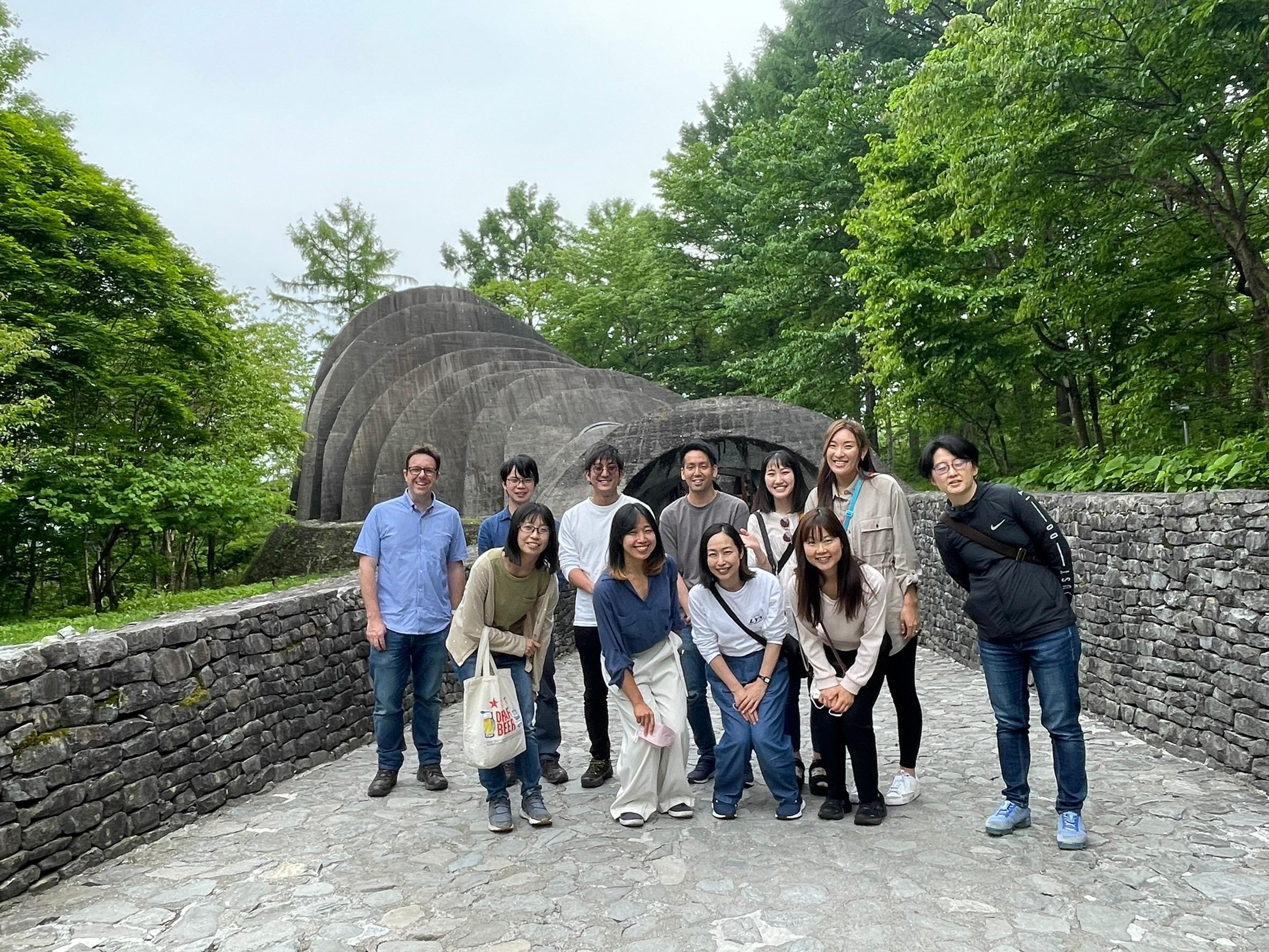 Samurai Projects Director
James Ballinger
The first class I attended in person at the Samurai Projects was, ironically, the graduation ceremony for three of our participants. It was a great joy to celebrate with Hirano-san, Li-san and Kevin as well as to hear presentations from some other Samurai about what they'd learned over the past 12 months. We trust the Lord will continue to use them as Bible Teaching servant leaders. Along with the joy of graduation – there was joy that I'm finally in Tokyo after trying to do the Director's role remotely for a year. I'm very grateful to the Lord for Yoko Hashino and Takashi Kurachi who took on significant extra burdens due to my absence.
A few days after the graduation it was a joy to welcome new faces to the course. One of the new participants is Kotaro Yamamoto who moved specially to Tokyo to begin as an intern – it was great to be able to introduce him to Grace City Church, where he will be placed. In addition, we have Shinri Nagura, who has begun at a new Acts 29 Church Plant – Soma Church Tokyo – being trained by Pastor Noguchi. This year we also welcomed two Pastors' wives, Yoshiko Ogura (Bread of Life) and Izumi Kabeya, married to one of the staff team at Grace Harbor Church. It is a thrill to think how the Lord may seek use them in the future.
To kick off the term we spent a good amount of time thinking about the principles of exposition. As such we have been thinking about the importance of understanding not just what is written in a Bible passage but why the author wrote it to his original hearers and, having understood that, working hard at thinking what God is saying to our generation so we can teach it faithfully and clearly. This year we have introduced teaching practice sessions working slowly through the Book of Philippians. The Samurai have been given the chance to produce several short messages and get feedback. It has also been a joy to welcome a team focusing on Children's Ministry – thinking through the principles of faithful grace driven kids work. Again, the Samurai will have opportunities to present a kid's session and get appropriate feedback.
It's been a blessing to welcome speakers on the importance of preaching, and the theology of scripture and revelations. We also look forward to welcoming Gary Watanabe from Christ Bible Seminary who will be teaching the Doctrine of Sonship, as part of our partnership with CBS.
Outside of the classes the Samurai are being trained by an experienced church leader in a local ministry context. Do pray for this. Please also pray for conversations as we think how best to expand the work and as we seek to partner with many other pastors and churches who have a passion for equipping the next generation of Bible teaching servant leaders
---
We recently launched Instagram and Facebook pages – to get more of a feel of what happens in the classes do have a look from the below link and do please "like" us!