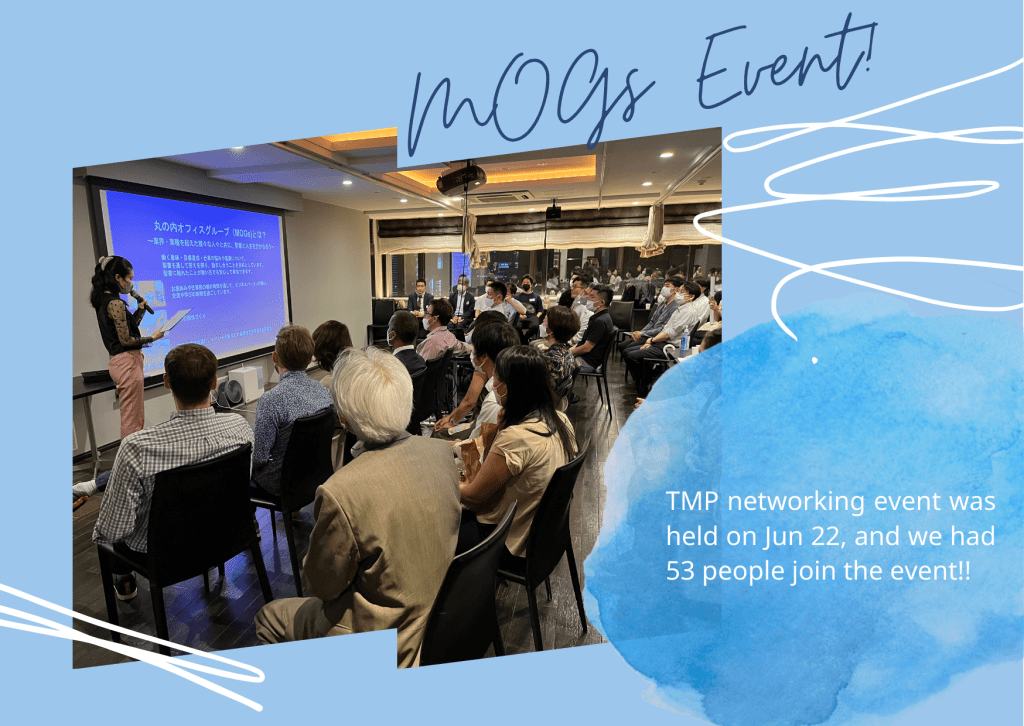 On Wednesday, June 22, we held a "TMP Networking Party" for fellowship among businesspeople across industries and sectors. Despite being a weekday evening, reservations filled up more than a week in advance. 53 people gathered on the day of the event. It was striking that so many people had been looking forward to this kind of face-to-face exchange.
This time, almost the entire TMP staff was on hand to warmly welcome everyone. We tried to make the event safe and enjoyable, with Israeli food, Corona countermeasures, and groupings so that everyone could get to know each other as well as a message from the Bible. God willing, we would love to do more of these events in the future. Do please pray that the next TMP networking party will be protected from the influence of Covid and will be a deep encouragement to many. We also hope that those who were unable to get tickets this time will be able to join us next time. And we were so thankful that the 10% of the participants being friends who do not yet know Jesus, we hope that these events will continue to be a good opportunity for our friends and colleagues to hear more about our gracious Savior. Through this kind of event MOGs hopes to encourage Christian people to live out their faith in Christ at work.
And finally, as we did last Autumn, we are preparing a weekday evenings seminar course in October and November. The speaker will be a former communication consultant who will combine insights from his communications training and teaching from the Bible to address the topic of improving human relations. Do please pray for us!