The Unchanging Work of the Lord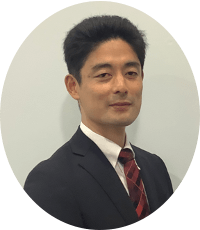 "Samurai Projects…what a funny name?!!" That was my first reaction when I heard the name Samurai Projects (SPs) for the first time. It was January 2020, when I joined Tokyo-Marunouchi Partnership (TMP) and were given the job of "Samurai Projects Researcher". A little more than a year has passed since, and we now have a clear direction for the SPs. The "Pastor's Apprenticeship Program," which will be the core of the SPs, is just about to begin in April 2021.
If someone had asked, "Do you have any things left undone? To be honest, I can't fully say "No." However, I believe (as is always the case) that God's plans are far greater than my own, and I am looking forward to the Lord's continued work. In fact, since being involved in the research and development of SPs, I have experienced more hope and trust in God's work. I have been able to witness that God is in the process of accomplishing His plan through the lives of many people involved in the research and development of SPs.
God is always at work, not only in TMP, but all over the world. God's family, relates to God as "Father", and they live for the glory of God as one body of Christ with Jesus as the head of the body, maintaining the unity of the Spirit. When I see the people I met through the work of TMP, despite their different positions and ministries, they are all trying to live for the glory of God, and I felt like I was able to catch a glimpse of that truth (which is also the work of God).
Personally, I will stop working at TMP at the end of March 2021 and focus on my work as a local church pastor. However, no matter where and what I do, as a member of the same family of God, I will continue to walk with the hope of God's unchanging work. May all Glory be to our Lord Jesus Christ.