Marunouchi Christian history
Did you know that Marunouchi has a history deeply impacted by Christianity? In this newsletter, we would like to share some of God's wonderful stories in Marunouchi.
A Christian grave found at the Yaesu North Exit of Tokyo Station!
In the year 2000, on the northeast side of Tokyo Station, various new buildings were being constructed. During digging for the foundations of these buildings, a remarkable discovery was made. A Christian coffin was discovered, which dates from 1590-1605! At this time, the coffin would have been within the outer moat of the Edo castle grounds. This is the earliest Christian grave yet discovered in Tokyo and it is located in Marunouchi. The bones of the individual in the coffin also have Asian features (presumably Japanese), showing that it was not a European missionary. What an encouraging proof and testimony for us that there were Christians who lived out their faith in the early "Edo period" in Marunouchi. For more information please read "Christian Archaeology: Digging up Christian Ruins" by Haruki Konno.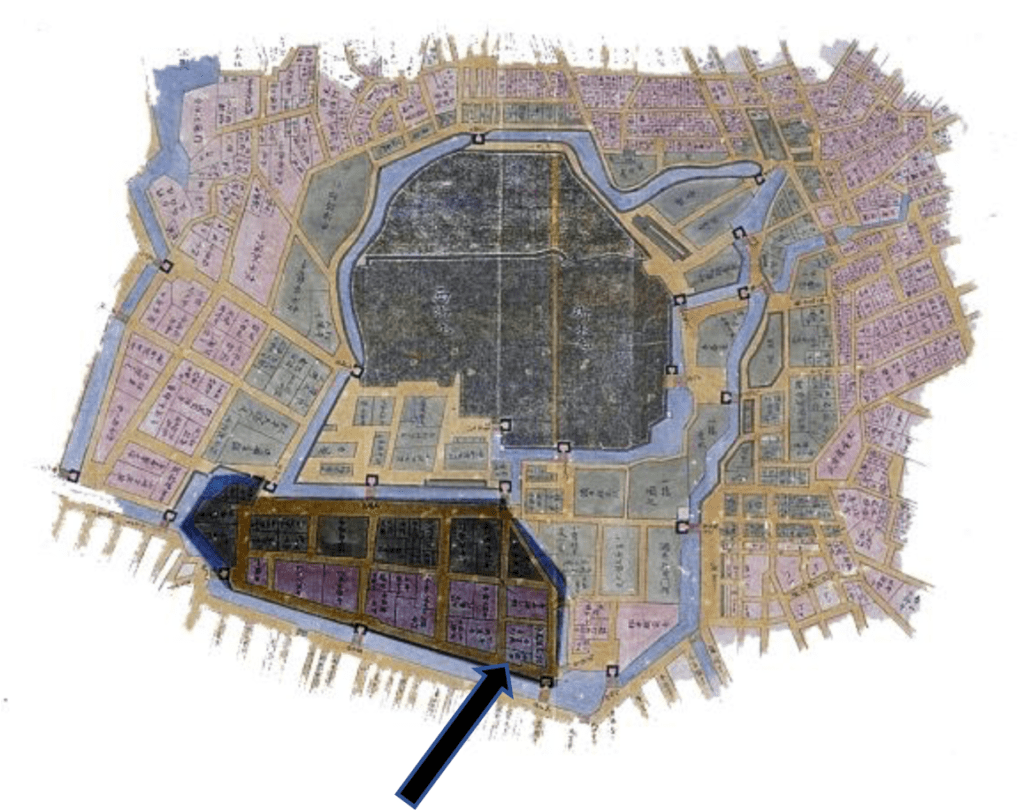 Kanzo Uchimura's work in Marunouchi (1919-1923): the high point of his career @ The great Japan medical hall in Marunouchi
Kanzo Uchimura (1861-1930) was a Christian thinker, literary scholar, journalist, evangelist and biblical scholar active during the "Taisho era". Between Spring 1918 and Spring 1919, Uchimura embarked upon what was known as the Second Coming Movement and made a big impact among the Christians in Japan. Following this movement, the new lecture hall that Uchimura used for his weekly lecture meetings between 1919 and 1923 was in a building known as "Eiseikai Hall", named after its owners " The Medical Association". Uchimura described these four years of weekly lectures in this magnificent venue in Marunouchi as the high point of his career, with around 600 people attending each week, including many non-Christians, to hear him preach through Romans, Job, Daniel, and the Synoptic Gospels. Uchimura wrote: 'At last, the gospel enters Marunouchi, and we have the honor of standing in the vanguard!'"For more information please read Japan's Modern Prophet by J.F. Howes.
What a great story of God's providence, that the Bible was taught faithfully and clearly to so many people here in Marunouchi, during the "Taisho period".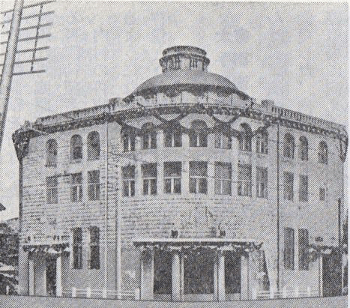 Post-War Japan: Bible research group at Meiji Life Insurance in Marunouchi (1946-52, 1954-2018)
With the end of World War II, there was a growing interest in the Bible in Japan. One result was a Bible study group for young people at Meiji (Yasuda) Life Insurance Company in Marunouchi. In 1957 the Bible study group members formed a "voluntary circle activity" group within the company. In August 1959, they asked a church pastor, Tomomi Kimura (United Church of Christ in Japan), to come and help them with the group. At this time there were between 14-16 members of the group. At lunchtime, people would meet to practice singing hymns and to read the Bible, and then once a month Pastor Kimura would come along after work in order to lead a Bible Research Meeting. This group continued meeting for sixty-two years and six months, until December 2018. It is inspiring to know that Marunouchi workers with such strong faith were gathering and encouraging each other even in Marunouchi in the early "Showa era".
---
If you would like to know more about any of these topics, please contact our Senior Partner, Thierry Richards, who is researching Christianity in Marunouchi.
This history of God's work in Marunouchi is a wonderful encouragement for us living today, knowing that God's story continues through us too. So let's take up the baton from our Christian forebears, praying and trusting in the same Almighty God.
14 I am obligated both to Greeks and non-Greeks, both to the wise and the foolish. 15 That is why I am so eager to preach the gospel also to you who are in Rome.16 For I am not ashamed of the gospel, because it is the power of God that brings salvation to everyone who believes: first to the Jew, then to the Gentile.

Romans 1:14–16